Description
SUBSCRIBE TO OUR PARTY PLANNING NEWSLETTER – RECEIVE HINTS AND TIPS STRAIGHT INTO YOUR INBOX!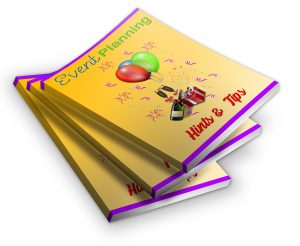 Please read our privacy policy before you subscribe so you know what will happen with your personal details. Newsletters will probably contain advertising and marketing from our sponsors.
---
PRODUCT DESCRIPTION
Want to plan a party just for fun and titters? Or is there a particular event or holiday coming up? Whatever it is, discover how to plan the better party to accommodate and entertain your invitees!
Preparation is the secret to coordinating a great party. Having a great plan and lots of lists will help make certain that the proceedings will come off without too many issues. No matter if you're designing a children's party or a wedding party, abiding by these tips will help make certain your party will be excellent.
Rights: Master Resell Rights
File Size: 2.08 MB